There's some
weird stuff
on the internet, friends.
Like,
cats that look like Hitler
.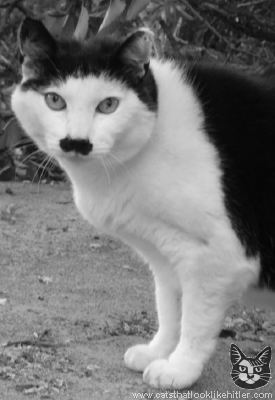 Or the
Marry an Ugly Millionaire Dating Agency
But one of my favorite weird things on the Internet is
MorphThing
, where you can morph two faces together to make one!
Gwen Stefani and Gollum
I used MorphThing the other day to morph my face with Brian's. Hilarity ensued.
Baby Option




Alright, I'll admit, content is a little slow these days. I have a few great recipes to get to though, so I promise more food soon. While you're waiting,
morph yourself
with someone and tell me about it in the comments.